October 12, 2021 -
This October, we are joining over 65,000 co-operatives and credit unions across the United States in celebrating Co-op Month, observed nationally since 1964. This year's theme, "Build Back for IMPACT," shows co-ops and their members are working together to build stronger, more inclusive and resilient communities in the wake of the pandemic.
We would love to highlight two of our local co-ops: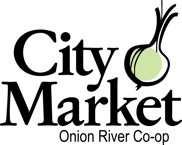 City Market is Burlington's community-owned grocery store. Guided by their Global Ends, City Market is committed to strengthening the local food system and supporting the local community. When you join the Co-op, you're supporting a locally-owned cooperative business! You also gain access to great benefits like reduced-price classes, local business discounts, monthly raffles, and incentives for volunteering in the community. There's no better time to become a City Market Member than this October during Co-op month!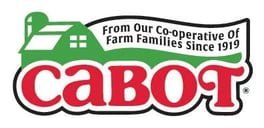 The farm families that own Cabot Creamery Co-operative love what they do. And they've been doing it for a long time—every single day since 1919. Now 100 years later, Cabot is proud of their thriving farms, strong communities, and happy, healthy cows that produce the rich, buttery milk that we use to make Cabot's award-winning cheese and dairy products. They knew that they were stronger together than they were apart.
Announcing the Co-Op Month Giveaway
You can with one of five $25 City Market gift cards or one of five $25 Cabot gift boxes by entering to win here. *Contest Closed*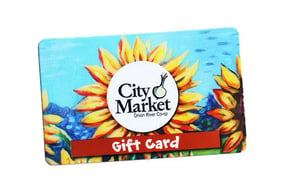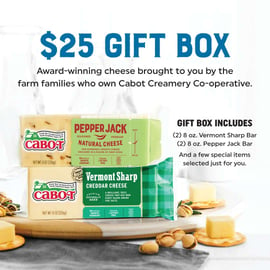 Did you know?
From farmer co-ops to worker co-ops, credit unions to mutual insurance, and housing co-ops to energy co-ops, co-operative businesses thrive across the U.S. economy, where 1 in three people are co-op members. Around the world, around 1 billion people are members of about 3 million co-operatives, and 10% of the world's population, or around 280 million people, are employed by co-ops. And because they are member-owned, co-operatives are rooted in their communities and governed by the people who use them to meet their needs.
Stop in at any of the two City Market locations during Co-op Month to learn more about what makes co-operatives different. And while you're there, browse through the shelves and identify co-op made products. You may be surprised by what you find, including amazing dairy products from Cabot Creamery.
*Contest Closed*
Vermont Federal Credit Union is a $900 million-plus full-service, not-for-profit, cooperative financial institution that has served Vermonters for more than 70 years, with eight locations currently serving over 50,000 members. Members are part of a cooperative, meaning they share ownership in the Credit Union and elect a volunteer board of directors. Vermont Federal Credit Union provides membership to anyone who lives, works, worships, or attends school in all of Vermont. Vermont Federal Credit Union is committed to supporting its communities and helping Vermonters prosper, no matter where they may be on life's journey. Learn more about Vermont Federal Credit Union.
*No purchase necessary. Fill out the online form by 10/31/2021 and you'll be entered to win one of five City Market $25 gift cards or one of five Cabot gift boxes. The winners will be picked at random, and the chances of winning are based on how many people enter. The drawing will occur and the winners will be notified on 11/30/2021.