Enrollment:
To access the online portal, first-time users will be prompted to complete the following one-time enrollment process.


Step 1: Review and Accept Terms & Conditions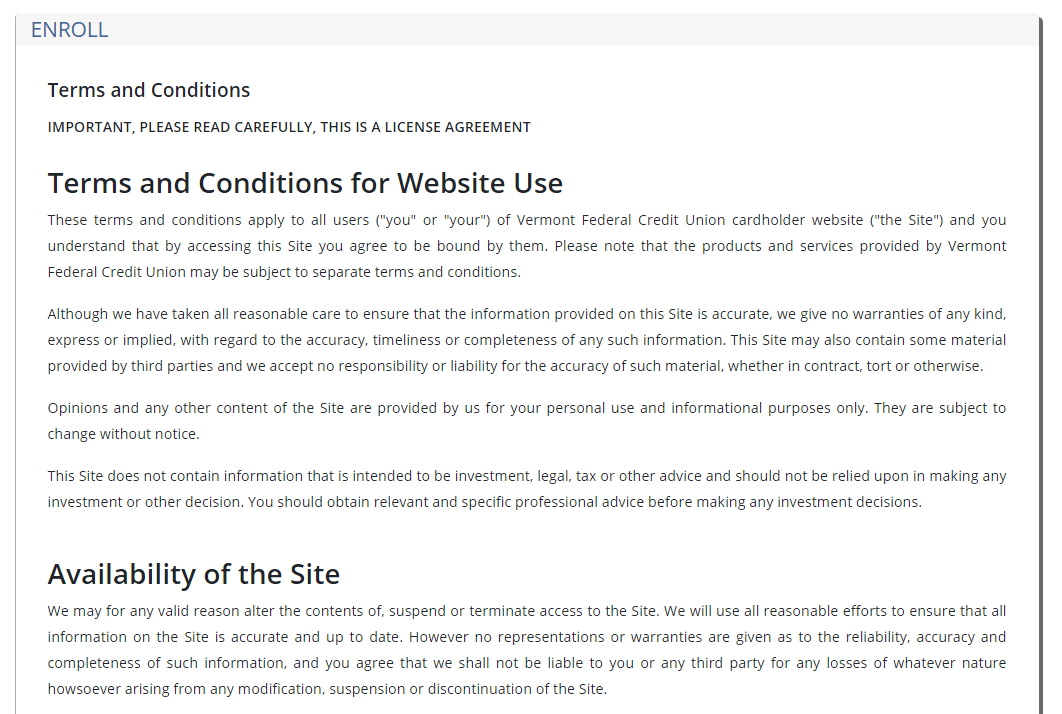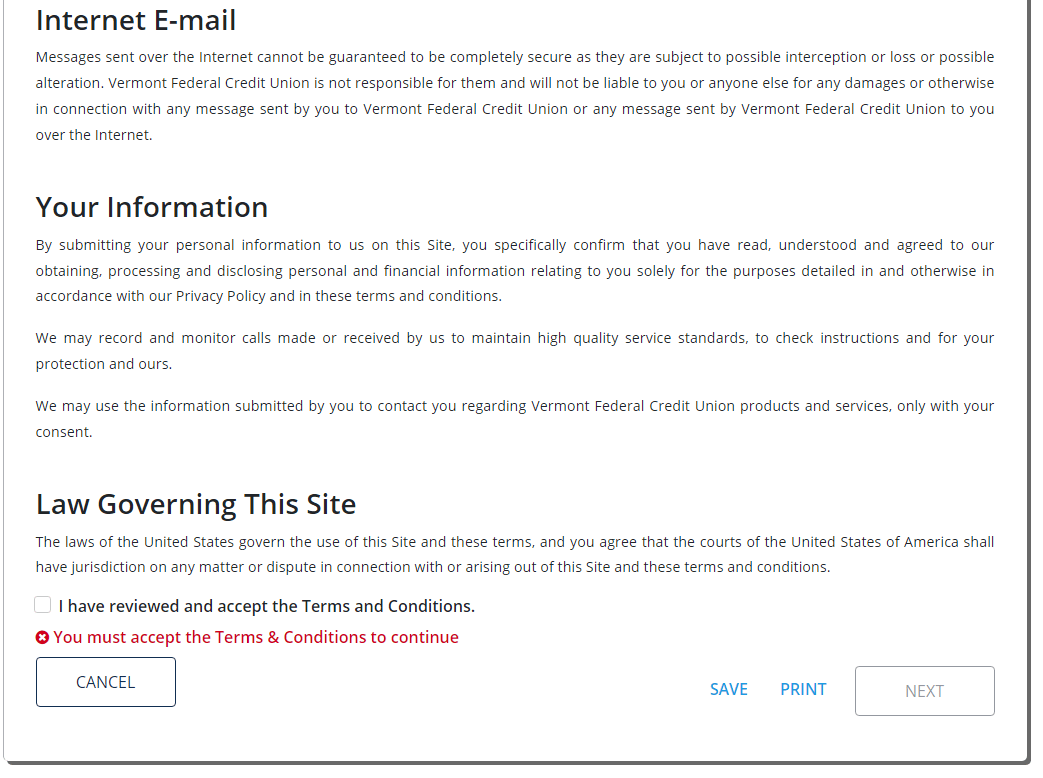 Step 2: Complete Card Verification
To verify your account ownership, you'll be asked to provide the following information associated with the PRIMARY CARDHOLDER:
Your 16-digit card number will be prefilled with the number associated with your NEW credit card arriving in mid-March.



The last 4 digits of the primary cardholder's Social Security Number.





The primary cardholder's Date of Birth.




Note: if you are enrolling a business credit card, you may enter any value into this field.





The Zip Code associated with the primary cardholder's address.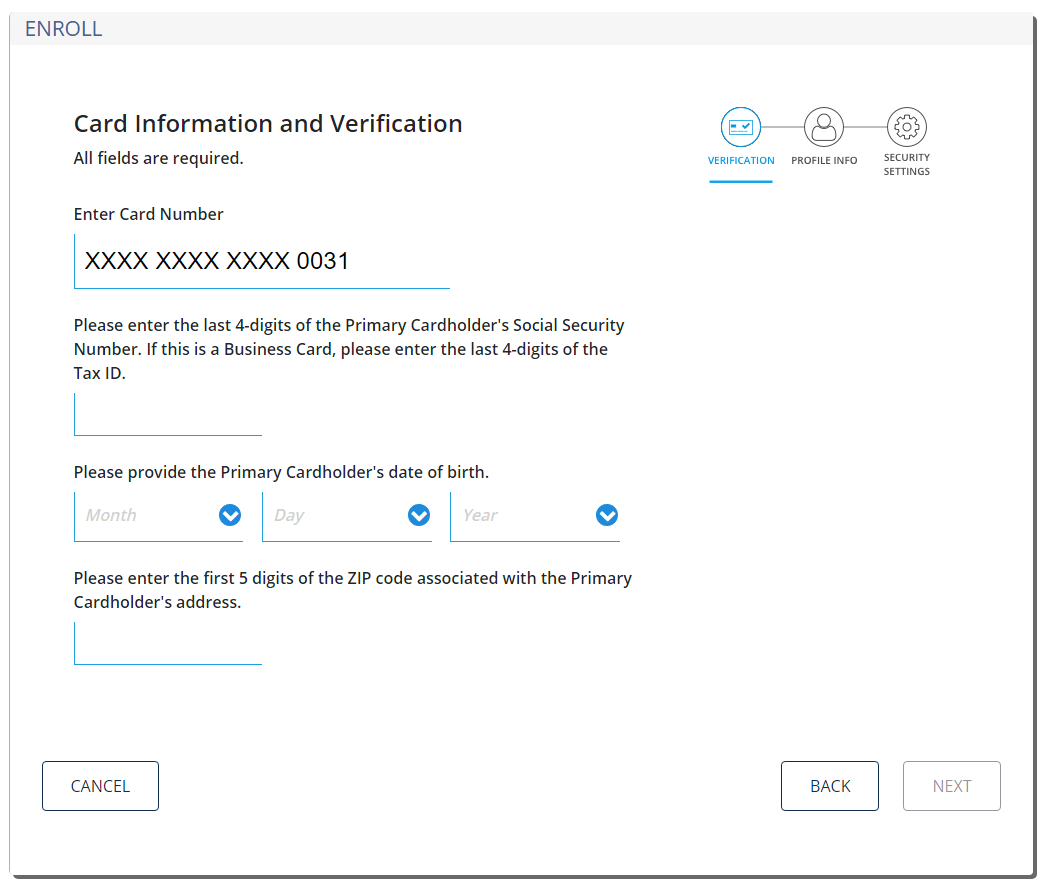 Step 3: Complete Profile Information
You'll be prompted to enter your name and contact information.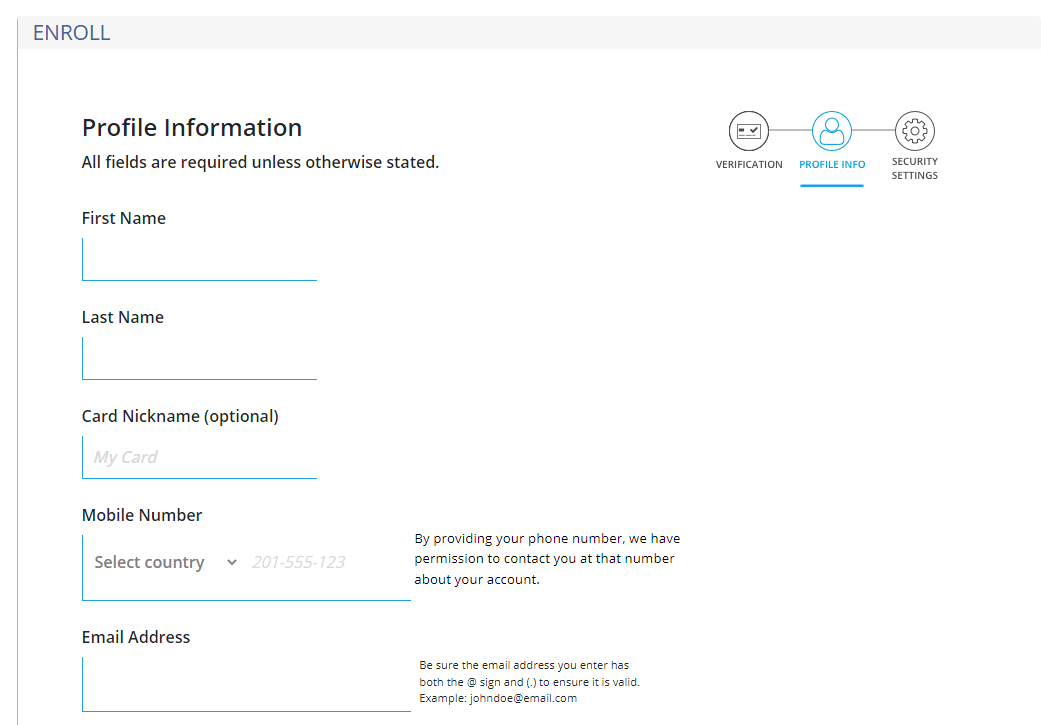 Step 4: Complete Security Settings
Finally, you'll be prompted to create a username and password and set security questions to protect your information.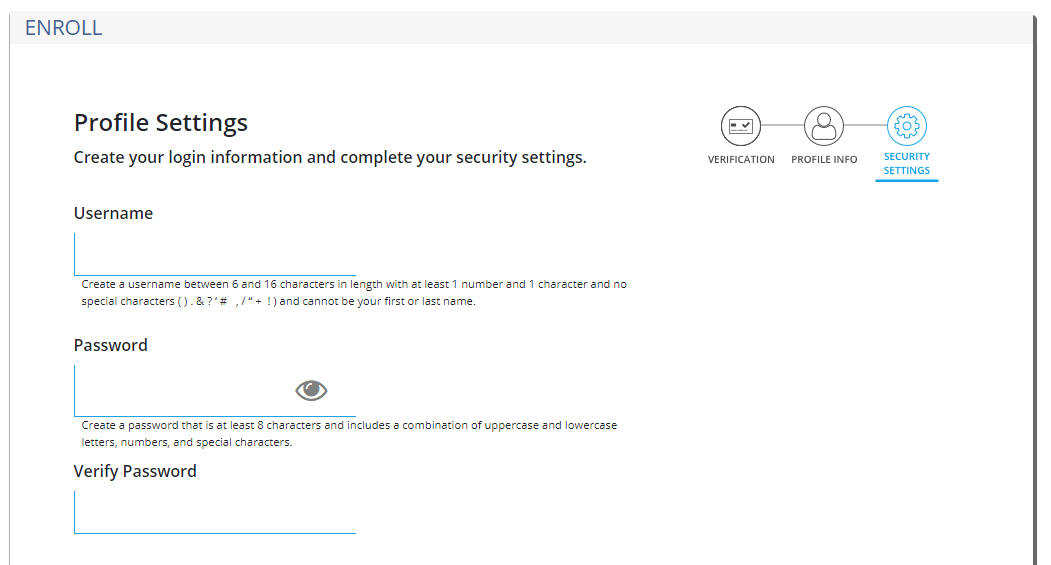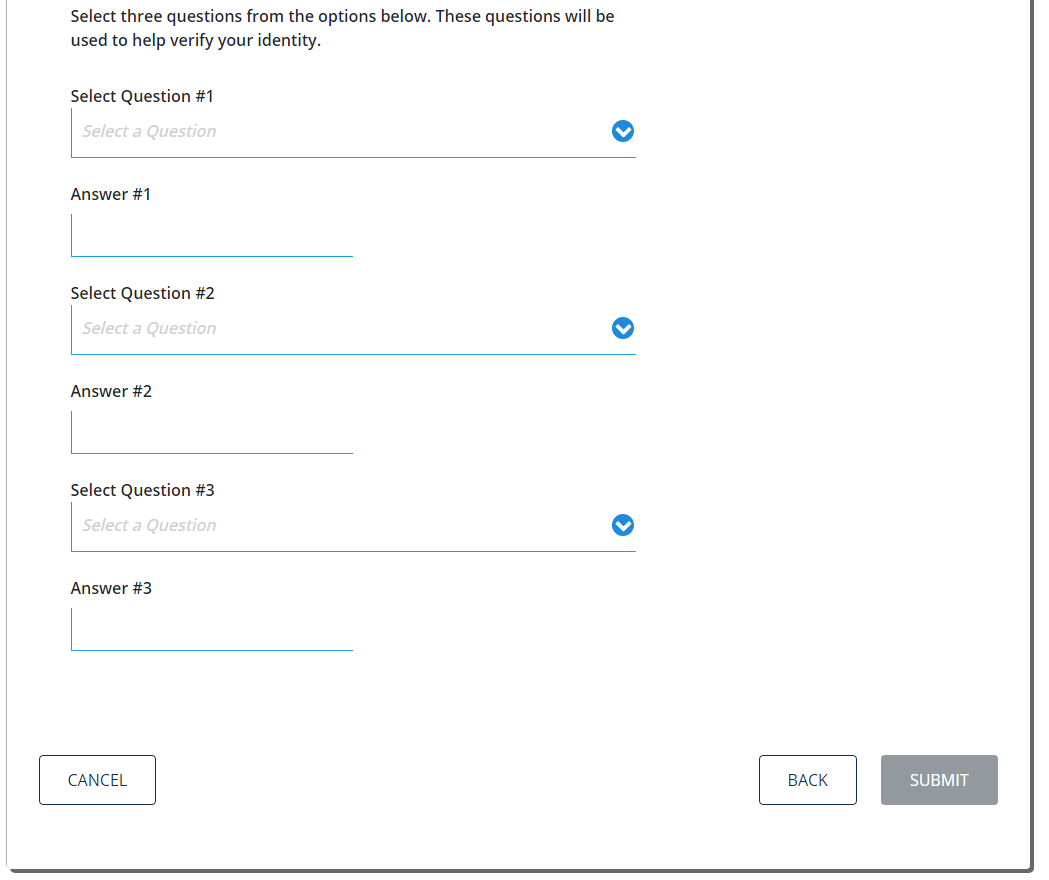 Step 5: Submit and Finish
Once you've completed the enrollment information, simply click "Submit" and you'll be ready to view and manage your credit card within the online portal.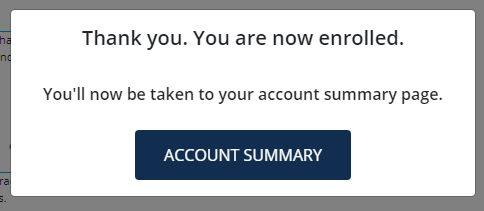 Encountering an Issue?
If you encounter any issues with the enrollment process, please contact us at 802-658-0225 and we will be happy to assist you.